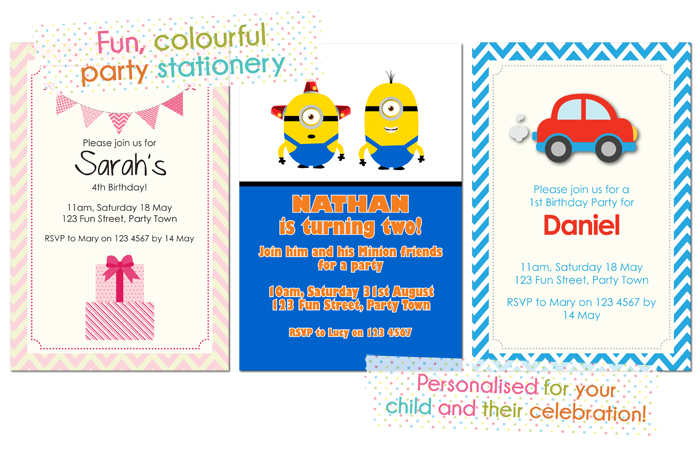 Let's Celebrate! The Chic Party Boutique helps you make any occasion special with our extensive range of stylish, affordable personalised stationery.

Give your celebration some sparkle and flair with exquisite personalised invitations and party products by The Chic Party Boutique.

Delight your guests with personalised premium quality party stationery suitable for just about every occasion. Whether it be an engagement, a wedding, a baby shower, a birth announcement, or a birthday party - we have the stationery perfect for the occasion.

Yes! We can include your child's photo on invitations and thank you cards.

Yes! We can create custom designs.

Yes! We can fully personalise invitations and related products.

Yes! We can make almost any quantity, big or small.

Yes! We can cater to your budget.